The Holidays Are Here, So What Can You Do?
Six things to do with your family this holiday season.
Winter is approaching fast, and though it can be tempting to stay home in fuzzy socks and pj's, there's so much to do! So, instead of staying inside and enjoying that tempting cup of hot chocolate, go outside and experience what the winter season has to offer. If you can get past the cold weather and the runny noses, here are some activities you can enjoy with your loved ones:
Ice Skating at the Chicago Park District's Outdoor Rinks
There are plenty of Chicago rinks to visit this season, many of which have rentals for toddlers to adults or an opportunity for toddlers to adults or an opportunity for you to bring your own. Some of the most popular rinks include Warren Park Ice Rink, Wentworth Ice Rink, and Johnny's Ice Rink.
The Lincoln Park Zoolights Festival
This free public event is great for all ages! Here, visitors can stroll the lit up wonderland made up of over 2 million lights, take pictures with Santa, watch live ice-sculpting, and enjoy hot cocoa and Christmas treats! To learn more about this event go to http://www.lpzoo.org/zoolights-presented-comed-and-powershares-qqq-invesco
Chicago Union Station's The Polar Express
This one-hour interactive train ride recreates the magical experience of the Polar Express movie. While on the Polar Express, enjoy hot chocolate served by dancing waiters, a read-along of the children's book, The Polar Express, and receive a special gift from Santa himself. To learn more about this event go to  https://www.chicagothepolarexpressride.com/
The Wonderland Express at Botanical Gardens
While walking through wonderland at Botanical Gardens visitors can experience a dazzling show of lights, an indoor greenhouse, and a giant train display. This event is great for people of all ages. To learn more about this event go to https://www.chicagobotanic.org/walk/wex
Illumination: Tree Lights at The Morton Arboretum
While walking the sparkling mile-long outdoor trail, spectators will be surrounded by lights and trees of all colors. Enjoy resting spots, concession tents, fire pits, and countless memorable photo opportunities! To learn more about this event go to http://www.mortonarb.org/events/illumination-tree-lights-morton-arboretum
Goodman Theater's A Christmas Carol
This Christmas classic performed by Goodman Theater is a lively tradition in Chicago. This heartwarming performance is the perfect show to put anyone in a Christmas mood this season. To learn more about this event go to https://www.goodmantheatre.org/carol
About the Writer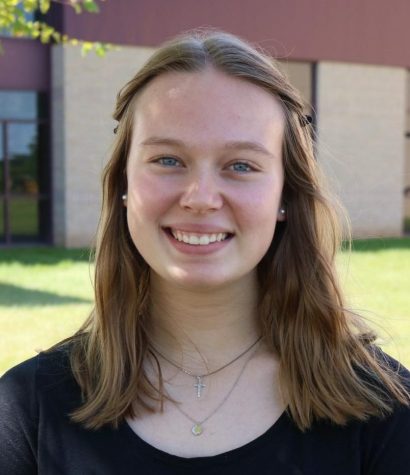 Maggie Ortmeyer, Staff
Staff, Senior

Maggie is senior and this is her second year in journalism. She loves reading and writing, therefore, English is her favorite subject.