Interview with Boys Soccer Captain Sean Rockwell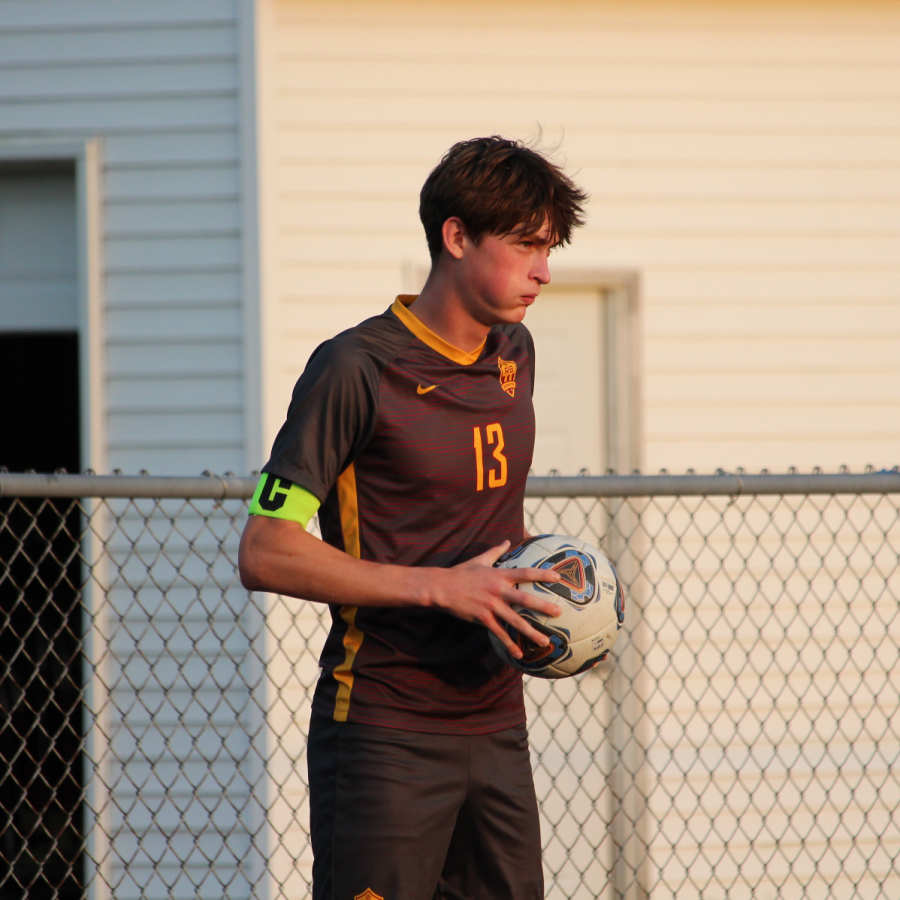 What made you want to play soccer?
My dad played soccer [and] I have four older siblings [that] all played soccer. I just played from when I was a kid.
What do you think is the strength of the team?
I think we play a lot better [together] as a team. Whereas last year, we played as just a bunch of individuals out there. We had some better players, but we just played individually. We're working on having everybody play with each other.
What makes you a good captain?
I've been in the program for three years, and I've watched what we've been doing and where we've had success and where we've been off. I think I can lead the team well. I put out all the energy I can while I'm out there, and I think that inspires other people that are out there to try and put out that same energy.
What advice would you give to someone who's just starting out in soccer?
It's gonna take a while to get your touch down and to get an idea of the game, but there's no point on the field [where] you should be quitting after you lose a ball or mess up. Everybody messes up at some point; even professionals are out there messing up. So you just need to take those mistakes and learn from them.